Strengthening awareness of natural ecosystems with a distinctive branding for GIZ

On behalf of the
Deutsche Gesellschaft für Internationale Zusammenarbeit (GIZ)
a compact hands-on style guide was developed within the framework of the project
Mainstreaming EbA (The Global Project Mainstreaming Ecosystem-based Adaptation)
in order to ensure a uniform and vital appearance across all communication materials and channels.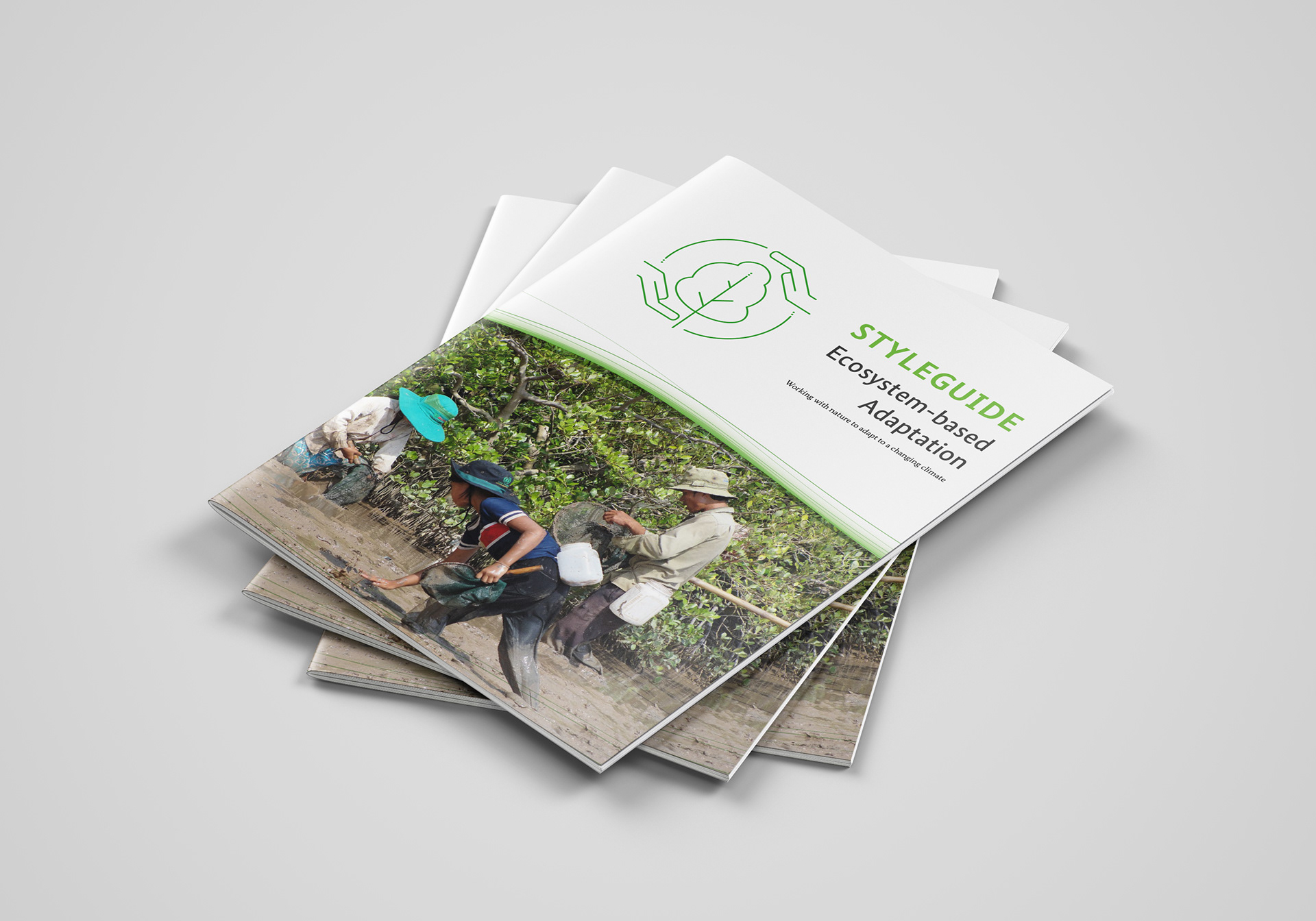 Layout and typesetting Brochure for EbA
In parallel, the publication
Integrating EbA and IWRM for climate-resilient water management
was r
ealized. This allowed the guidelines to be tested directly. The parallel proces
sing enabled a quick completion of the project without losing sight of the long-term visual positioning.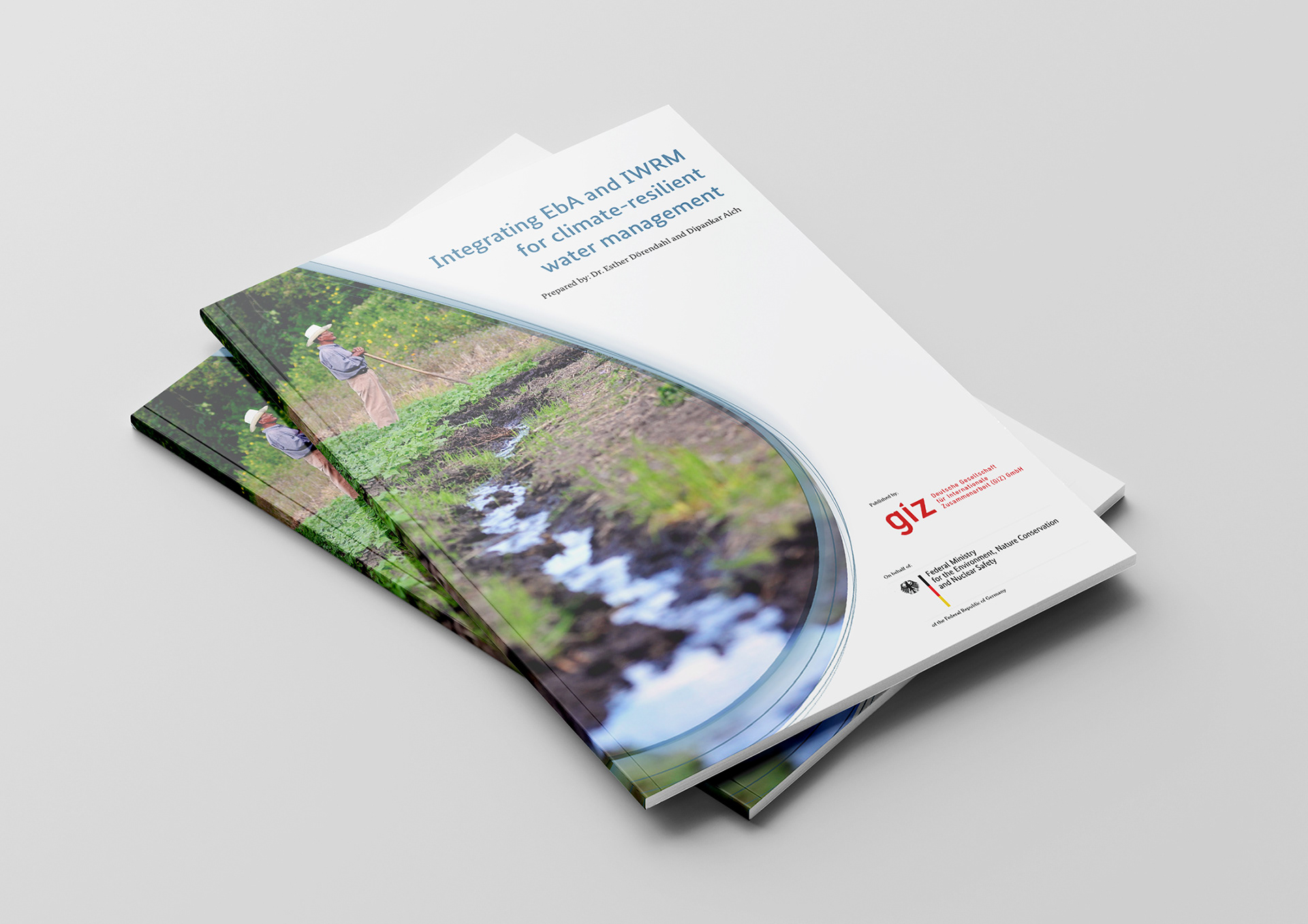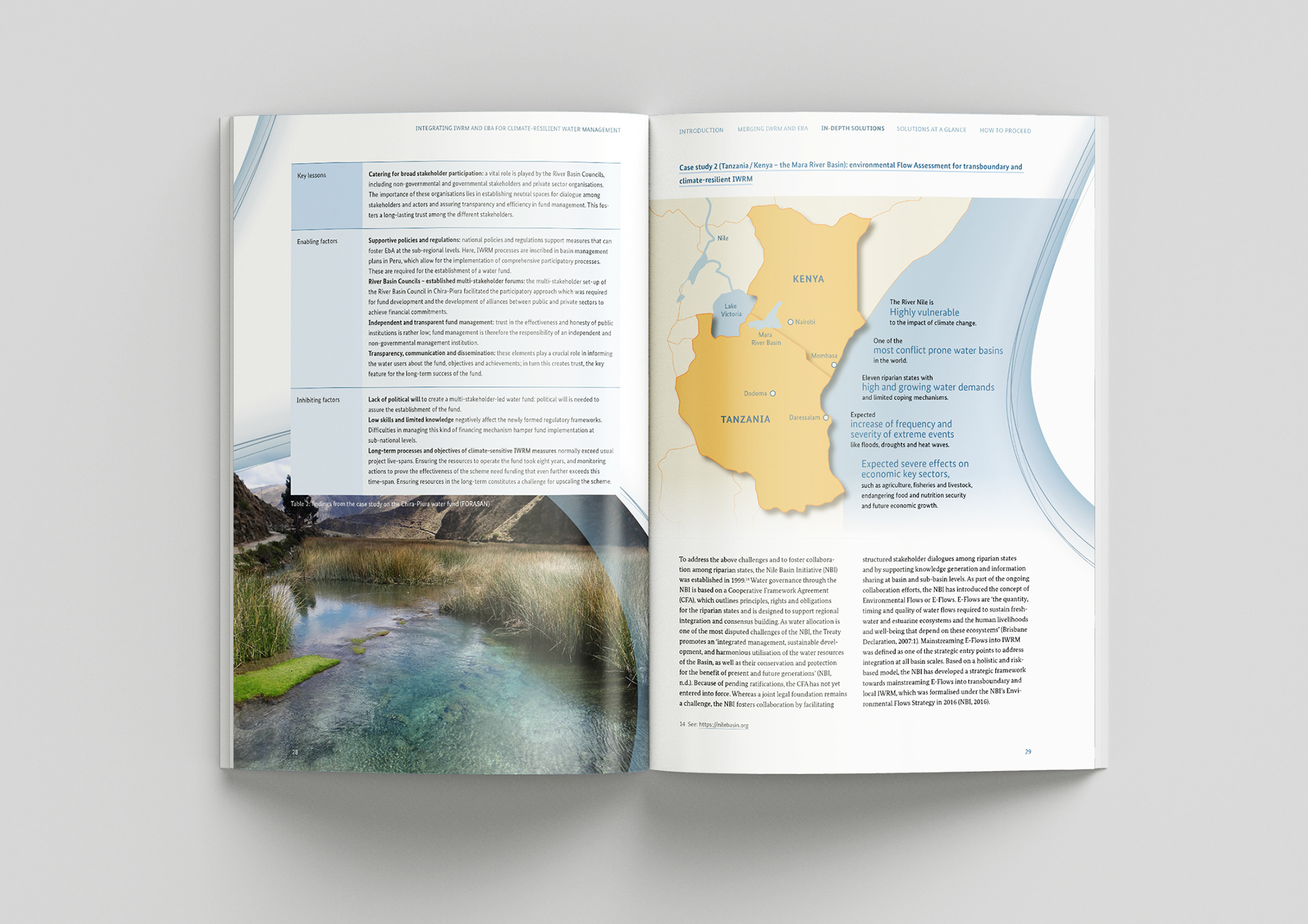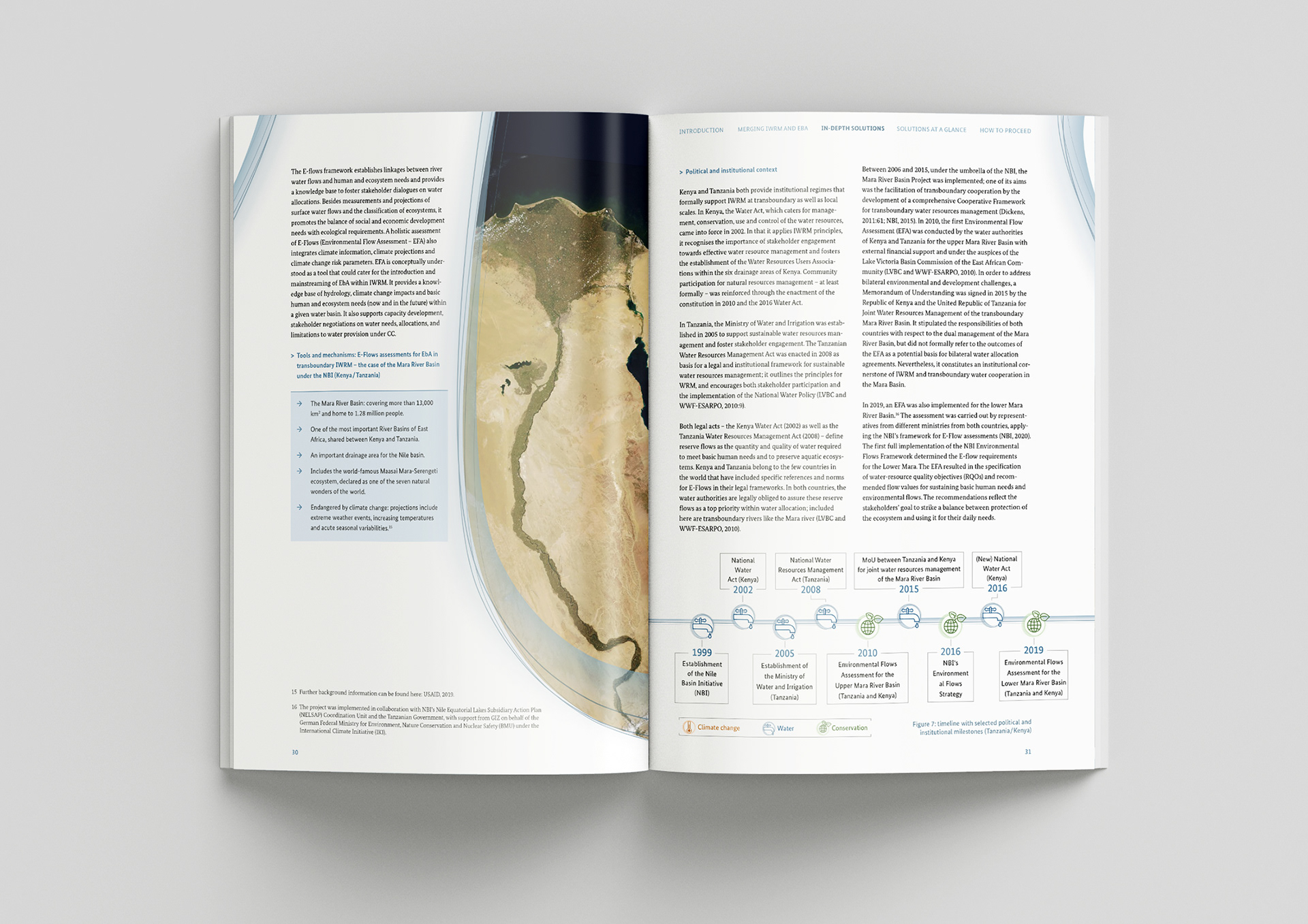 Based on this, many further communication materials are created: factsheets, brochures or a PowerPoint template, all build up on simple but yet efficient principles

CLIENT

Deutsche Gesellschaft für Internationale Zusammenarbeit (GIZ) GmbH
DATE
2020/2021
ROLE
Design and conception, Layout, Typesetting, Graphic Design

Adobe Indesign
Adobe Photoshop

Adobe Illustrator

Microsoft PowerPoint

https://www.adaptationcommunity.net/publications/integrating-eba-and-iwrm-for-climate-resilient-water-management

https://www.international-climate-initiative.com/de/infothek/publikationen/publikation/article/integrating_eba_and_iwrm_for_climate_resilient_water_management

https://iwa-network.org/news/iwa-supports-study-on-climate-resilient-water-management

Thanks a lot for your attention!